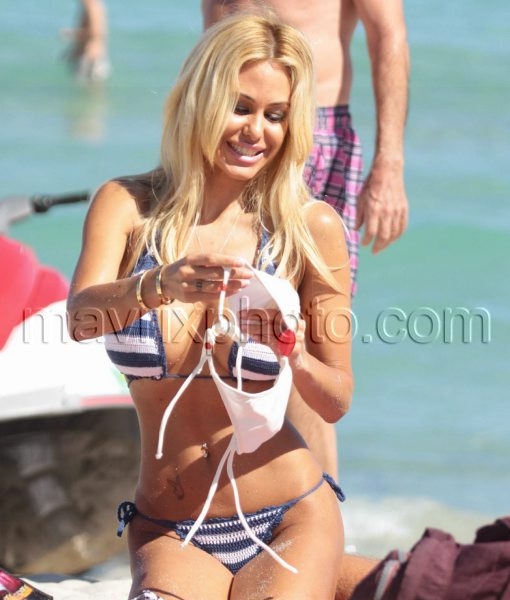 Which Bikini for Shauna
So many bikinis to choose from!
Busty blonde Shauna Sand wore a revealing striped crochet bikini on the beach today where she had the pleasure of checking out an array of skimpy patterned and brightly colored bikini bottoms and tops.
Joined by her new hubby Laurent, Shauna was all smiles as she soaked up the Miami Beach rays during her out of the ordinary ocean side shopping experience.