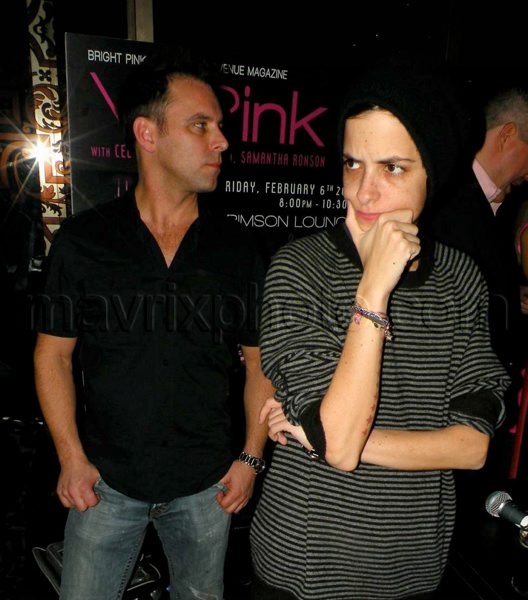 Samantha Ronson Spins Sans Lindsay
Last night, Samantha Ronson spun records (er…played her iPod?) at the Bright Pink fundraiser at Crimson Lounge in the Hotel Sax. Ronson was very focused on her work and was very low-key during the event, sipping on a drink and texting with Lohan, who was in New York, while the music played.
This is like, the first time I've ever seen pictures of Samantha without Lindsay by her side, especially when she's working. Usually, Lindsay goes wherever Sam does!