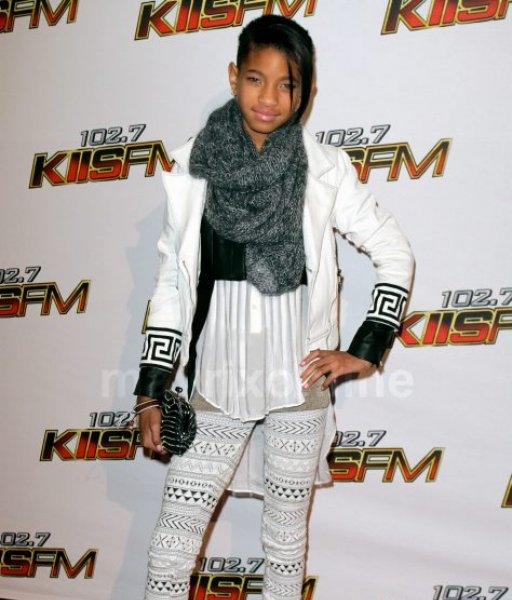 Willow Smith, Ran Seacrest Attend The 2011 KIIS FM Jingle Ball
Willow Smith & American Idol host Ryan Seacrest were among some of the big names in music who posed for photos on the red carpet of KIIS FM's Jingle Ball held at the Nokia Theatre L.A. LIVE in Los Angeles.
Additionally, Jennifer Love Hewitt stunned in a bright red taffeta dress that looked like it would work perfectly as a sexy Mrs. Claus costume.
Hewitt recently was named one of the women with the most coveted hair, and after looking at these photos, there's no question why.
Lady Gaga headlined the event, saying that she didn't like the way she sings "Christmas" so she changed the word to "KIISmas" using the clever play on words to highlight the Los Angeles radio stations call letters.