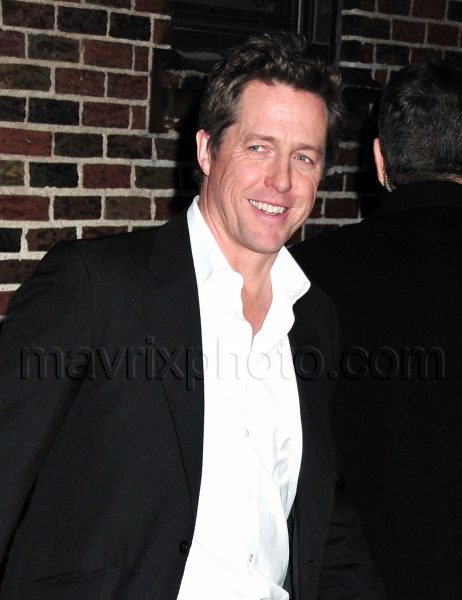 Hugh Grant Goes on Letterman
The adorable Hugh Grant went on The Late Show with David Letterman last night, to promote Did You Hear About the Morgans? before heading off to the Ziegfeld Theatre for the big premiere.
Talking about things you hear about….. besides the Morgans…… did you hear about Hugh's drunken Andy Warhol purchase that only recently came to light? Hugh said he bought the Elizabeth Taylor portrait while under the influence for $3.2 million in 2001 and sold the painting in 2007, six years later, for $20.8 million. Wonder if that's more than he gets for doing a movie?