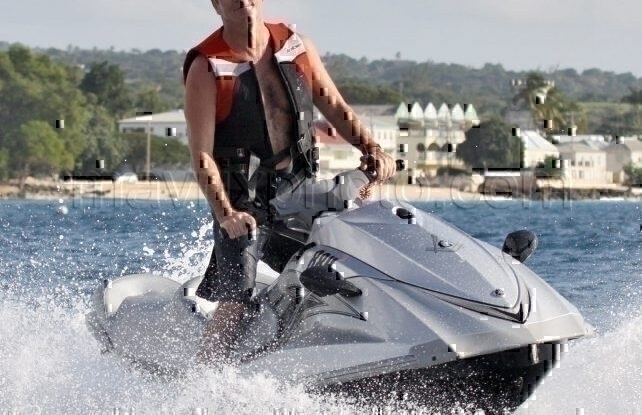 Simon Cowell Jetski Kinda Guy!
Earlier we brought you Exclusive pix of Jude Law and Sienna Miller rekindling their romance in Barbados, and now we have the wonderful Mr Simon Cowell jetting around the high seas on a jet ski there!  We think Mr Cowell is looking good!
Can't wait for the new season of American Idol to start!