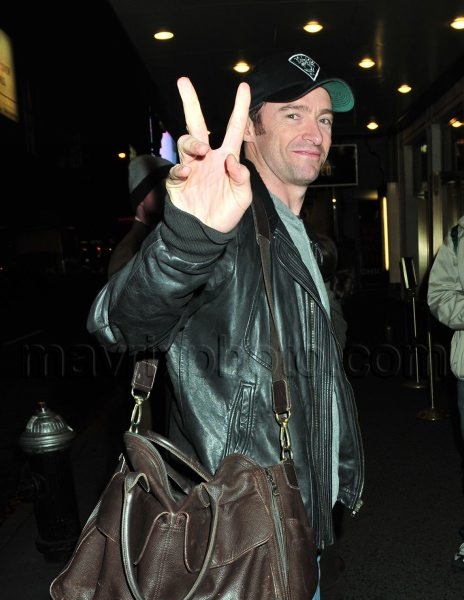 Hugh Jackman Must Really Love Broadway
Hugh Jackman must really like spending his time on the Great White Way, because he was grinning from ear to ear yesterday as he left his hotel to perform in A Steady Rain. He's been doing the Broadway thing for a couple of months or so, and word on the street is that he's nothing short of amazing in the play.
So, to recap: Hugh Jackman is hot, rich, a fantastic actor, a great dancer and a good singer. Basically, he's a quintuple threat. No wonder everyone loves him so much!