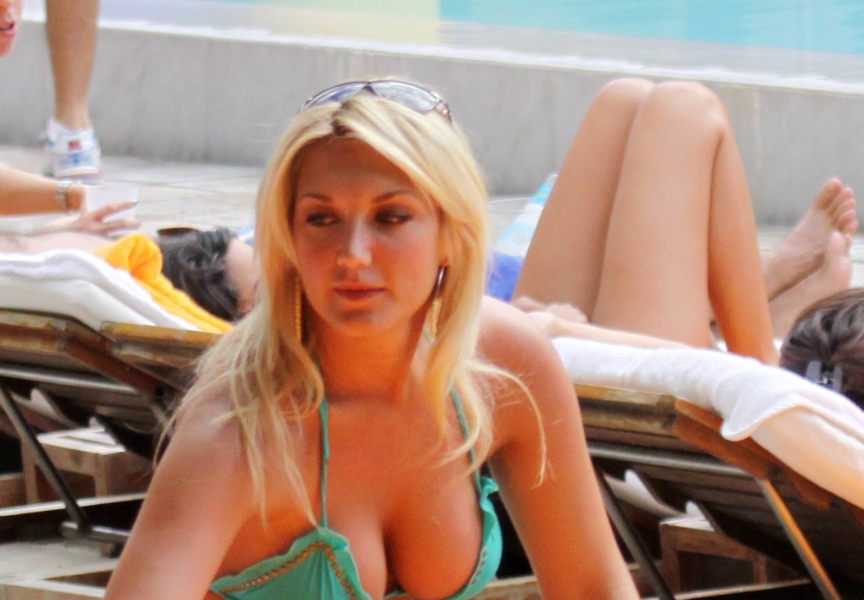 Hulks Fiance Ring Bling!!
Brooke Hogan and her doppelganger, Jennifer McDaniel, wore nearly matching bikinis yesterday as they lounged poolside at their hotel in South Beach. Jennifer is reportedly now engaged to Brooke's father, Hulk Hogan, and was wearing a huge diamond ring on her left hand.
Meanwhile, Old Man Frost is blowing down my neck. The weather guy told me that it's going to be below zero with the windchill tonight, and Brooke is prancing around an outdoor pool in a bikini. Color me jealous!