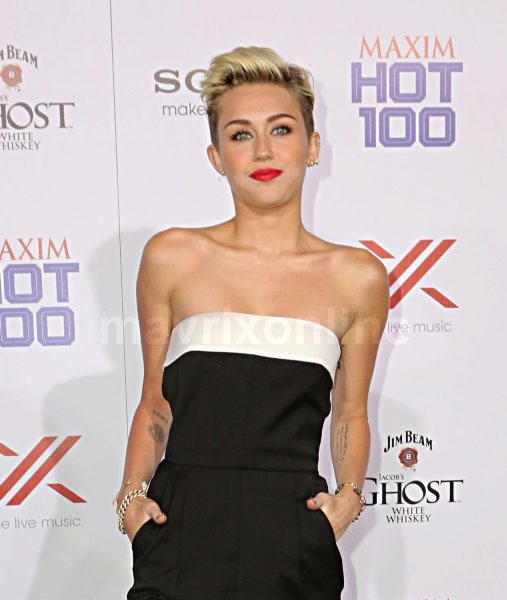 Miley Cyrus Overwhelmed With Hectic Promotional Schedule
It appears that Miley Cyrus is becoming overwhelmed with her hectic promotional schedule which she is on in anticipation of her new album release.
The 20 year old pop star allegedly accidentally tweeted "I'm miserable," to someone named FEFE on July 23. Miley also tweeted, "Been crying myself to sleep. Taking a zany trying to pass out. Goodnight."
After deleting the post in which she was referencing the anxiety drug Xanax, Cyrus wrote, "Never mind. Realized I'm just an idiot & somehow I butt tweeted my conversation. Missing home."
The former child star has been having trouble catching some ZZZ's due to her jet-lagged lifestyle. On July 25th she tweeted, "Can't sleeeeeep."
Due to sushi food poisoning, Miley nearly missed a conference at the offices of Berlin's BILD newspaper but two hours after canceling, Miley recovered enough to make the interview. She warned on her Twitter account with 12.9 million followers, "I apologize in advance to nay reporters I may puke on or get sick #norestforthewicked."
'The Party in the USA' hit maker admitted that she has been working too much. "I've been traveling for the past two weeks," Cyrus sighed, "I flew from L.A. to New York, then to Miami, back to L.A., then to Canada, then to L.A., then to New York, then to London, then here, and somewhere in between I wen to the Bahamas too. I forgot that. My life is totally crazy!"
Miley, whose net worth is $120 million, is currently promoting her new single 'We Can't Stop' off her upcoming fourth studio album for RCA Records.