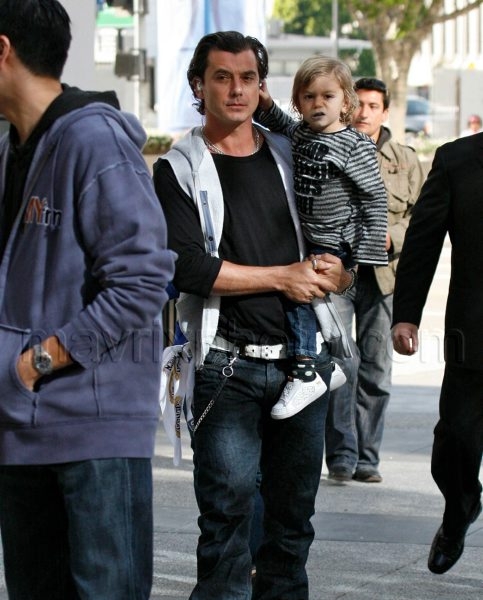 I Heart Gavin Rossdale
Gavin Rossdale was all smiles today at his performance for 104.3 MY FM presents the Donate Life Concert Series at L.A. LIVE. He took some time out to visit with a dog backstage and his son, Kingston, put on a headset to listen in to the performance.
I love Gavin Rossdale. So much so, in fact, that I'd probably cut off a digit for the chance to make out with him. Not a thumb or forefinger anything, but definitey a pinkie.