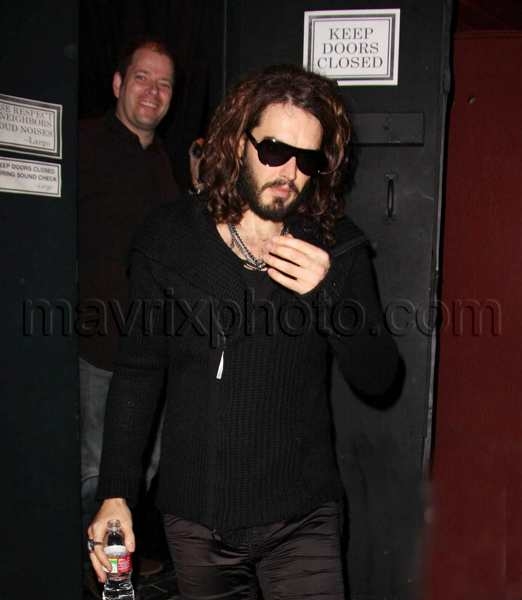 I Like How Russell Brand Rolls
After his troubles in the U.K. (specifically, leaving his job at the BBC following an ill-received prank phone call), Russell came to America and has been getting his West Hollywood stand-up performance on. He tried to leave his show as inconspicuously as possible out of the back door, photographers were waiting for him anyway.
Still, that's not very interesting. What is interesting is the sweet whip he left in (and yes, I did just refer to a vehicle as a whip). It was an early 70s Chevelle!!! I'm pretty sure that the phrase "effin' awesome" is spelled C-H-E-V-E-L-L-E, and Russell Brand knows what's up. I have to say, I'm pretty psyched that Russell is on loan to America. Right now, we have both Katie Price and Russell Brand!
In other R.B. news, rumors are floating around that he's about to work out a deal to star as Jack Sparrow's brother in the new Pirates of the Caribbean movie. Apparently, he's set to make between $8-$10 million…the hopes are that this role will catapult him to the international A-list.