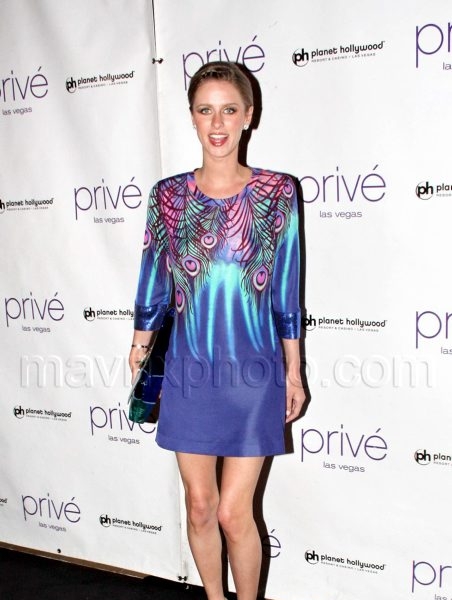 I Want Nicky Hilton's Dress
Damn, girl!
Nicky Hilton spent last night hosting a party at Privé Las Vegas at the Planet Hollywood Resort & Casino. I love the colors of her dress, even if the peacock feathers kind of look a little spiderwebby in some places. Still, the dress looks amazing on her.
Also, her hair and makeup make her look like one of the girls in Robert Palmer's Addicted to Love music video. I won't ask if there are shoulderpads underneath that fabric, because I'm afraid I don't want to know the answer to that question.
And now I'm playing that video repeatedly on YouTube. It's just as awesome today as it was back in the day!