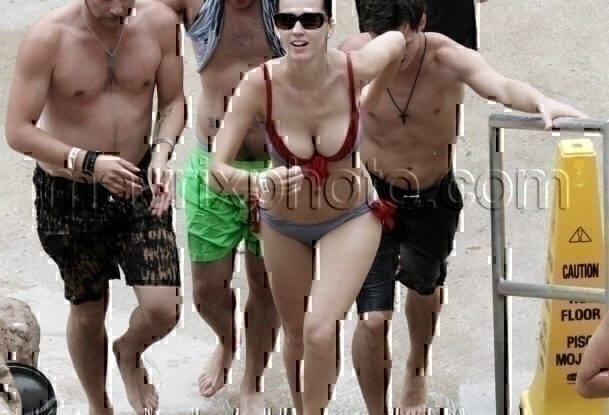 Katy Perry Atlantis Paradise Island
Global superstar Katy Perry truly made the most out of her sunny stay in the Bahamas whilst spending her weekend at Atlantis Paradise Island.
After performing a sold out show in the beautiful Caribbean island hotel's Grand Ballroom, the soon to be married star made a point to enjoy all the resort has to offer.
With her posse, including her younger brother David in tow, the curvaceous singer donned a bikini and had fun on the slides and rides at the resort's vast water park and laughed it up in the Lazy River riding in a rubber ring.
Lucky Gal, she gets to go to all the best places!