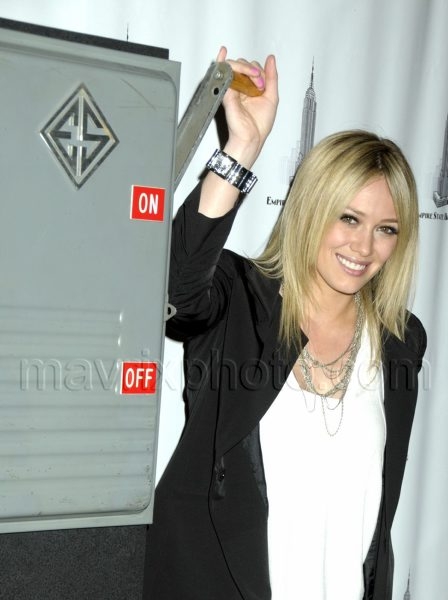 I'm Really Starting to Like Hilary Duff – A Lot!
I have to admit: Hilary Duff wasn't my favorite person when she first came out. Sure, the song she sang on the Laguna Beach soundtrack regularly plays on my iPod at the gym, but overall I could take her or leave her.
Over the last few months, though, she's really impressed me. I haven't had a bad word to say about her in a long time, and it definitely has something to do with her charitable nature. It seems like every time I turn around, she's raising money for a good cause or lending her name and image to help raise awareness for a charity.
Like last night, for example. She turned the Empire State Building red to honor people living with AIDS. How can you hate on that? You can't! And I'm telling you, the more you learn about Hilary the harder and harder it becomes not to like her. The fact that she's been looking uber cute lately is also helping her cause.
Keep it up, Hills!