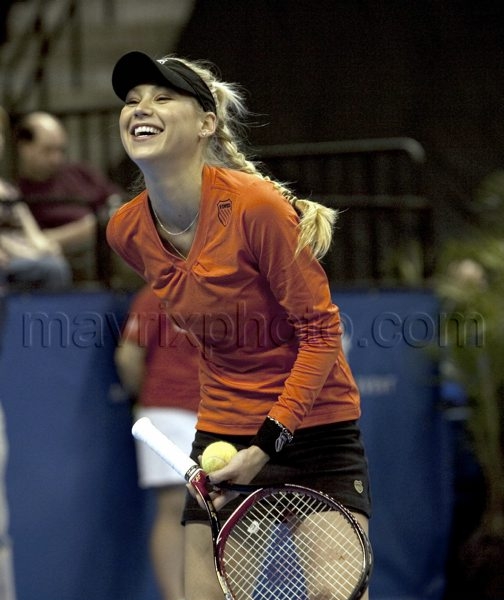 Is Anna Kournikova Engaged?!
Anna Kournikova played in a mixed doubles match on Valentines Day during the 2009 Champions Cup Boston. During the match, Anna wore a huge yellow diamond ring on her engagement finger, fueling reports that she may be engaged to long-time beau Enrique Iglesias.
The pair have dated for seven years and have lived together for over eight months. The couple has neither confirmed or denied an engagement. I don't know why they're so secretive, it just makes me want to know even more about them! Remember a few months ago, when Enrique even alluded to a reporter that they were going to break up soon? Why tease us like this?
Other legendary tennis stars playing in the three-day competition include Pete Sampras, John McEnroe and Mats Wilander