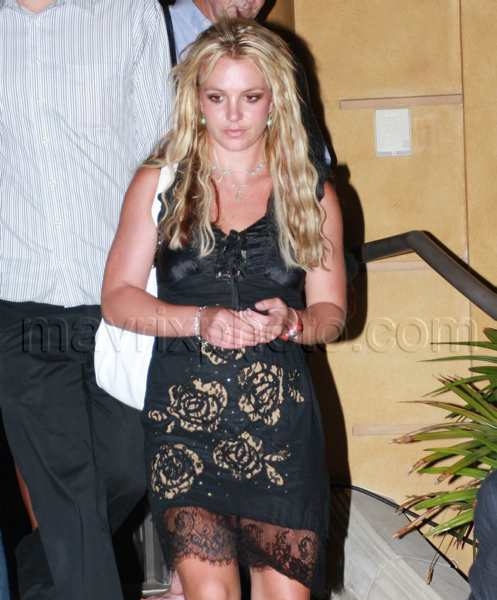 Is Britney Spears Trying Too Hard to Stay Skinny?
I'd like to preface this post by saying how much I loves me some Britney Spears. I'm a huge fan of hers, and I can't tell you how happy I am to see her back on track. I really, really want to see her back on top.
She has a new CD coming out on December 27th for her birthday, which she's been working pretty hard to promote. She's on the cover of next month's Rolling Stone, and on Saturday she's going to be performing on the British TV show X Factor (where she'll be singing Womanizer).
Apparently, friends are saying that she's trying so hard to stay skinny that she's "going to bed hungry". The source said:
"She goes to bed hungry and is dieting so hard she's suffering from insomnia, anxiety, flushes and shakes."
Now, there's a right way and a wrong way to go about certain things. From what I understand, starving yourself is a bad way to lose weight. I sincerely hope that Britney isn't headed back down the wrong path…she needs to be healthy if she's going to have a major comeback!