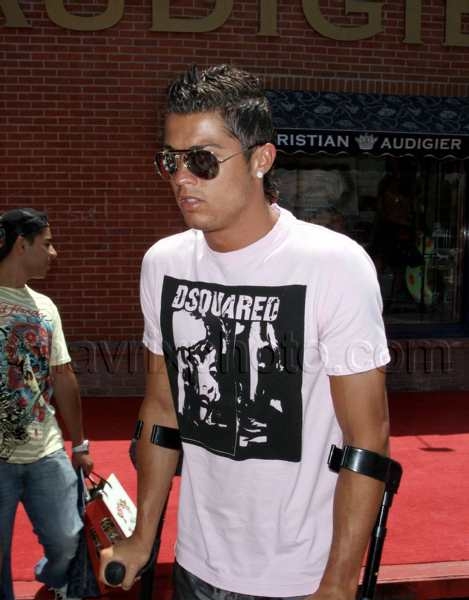 Is Cristiano Ronaldo Dating a Drug Dealing Hooker?
The News of the World has some interesting things to say about Cristiano Ronaldo's new girlfriend being a drug dealing prostitute. The NOTW reports that Ronaldo has secretly been dating a girl named Fernanda for years, but he has no idea that she's been fooling around for money on the side. The paper even set her up, with a reporter going undercover! According to the reporter, Fernanda:
OFFERED full sex for £460.
STRIPPED naked and teasingly gyrated in front of our man.
SOLD us two grammes of A-Class drug COCAINE.
PROMISED a three-in-a-bed romp with a Czech hooker.
PERFORMED a raunchy lesbian show with her.
Sounds like a party, if you ask me! To read the whole article (it's pretty long), click here. Be warned: the pictures in the article are definitely NOT safe for work.