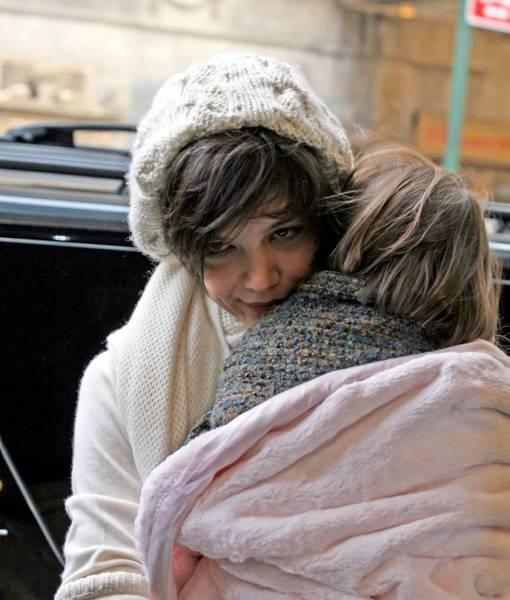 Is Katie Holmes Headed to Detox?
Tonight was Katie Holmes' last night acting in the Broadway play All My Sons at the Schoenfeld Theatre.  Closing night really couldn't have come at a better time, because homegirl has been looking a little raggedy lately. And I think she knows it, too.
It's being reported that Katie is planning on embarking on a Scientology detox. Katie, 30, is a longtime fan of the Clear Body, Clear Mind herbal detoxification plan favored by Scientologists. The plan employs a regime of exercise, sauna sweat-outs, vitamins and minerals to cleanse the body of toxins and includes doses of the vitamin niacin to purify. After balancing motherhood with a six-night-per-week show, Katie is said to be tired and wanting to get back into shape.
I don't know about this Scientology detox business. I've read about Lisa McPherson, and I don't play with that kind of stuff. I'll stay happily toxified, thank you very much.