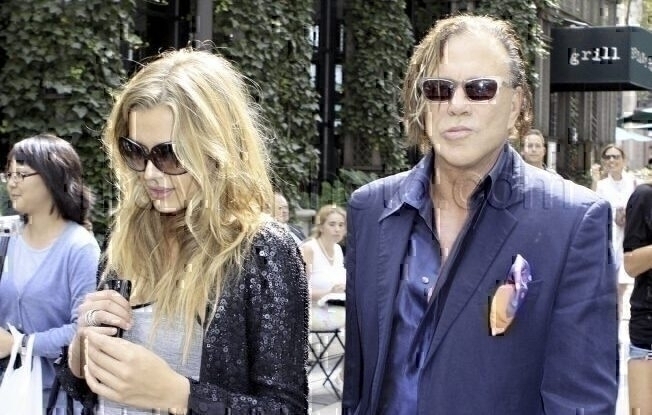 Is Mickey Rourke Engaged?!
His is one of the biggest comeback stories of the new millennium!
After getting the Oscar nod and earning scores of new fans, it's now being reported that Mickey Rourke is engaged to Elena Kuletskaya. Rumor has it that the couple will get married in Moscow this April, after dating for just a couple of months. Apparently, Mickey popped the question during a romantic dinner, and has been studying Russian in order to learn Elena's native tongue.
It must be love if he's willing to learn a whole new language! Congrats to the happy couple — let us know if you need a wedding photographer!