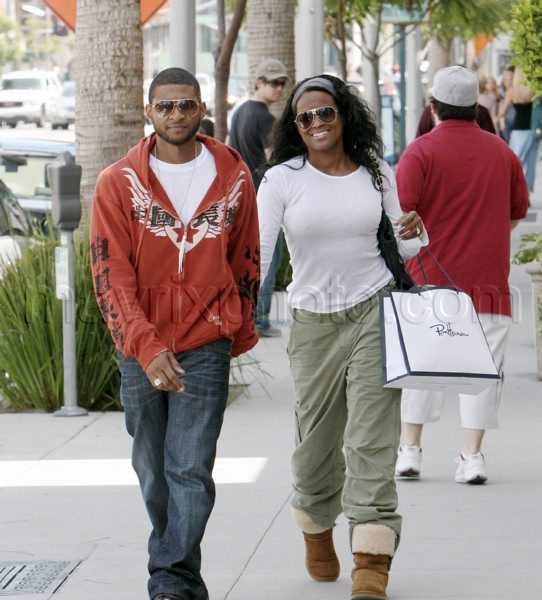 Is Tameka Foster Okay?
It's being reported that Usher's wife and baby momma, Tameka Foster, has "experienced complications from plastic surgery" in Brazil and a neurosurgeon is headed to South America to assist her.
Usher was supposed to perform at Clive Davis' pre-Grammy party last night, but never showed up. Clive made an announcement to the crowd, saying that Usher cancelled due to a "serious injury in the family."
Kanye West's mother died from complications following plastic surgery not too long ago, so this has the potential to be a pretty serious problem. Hopefully, Tameka pulls out of everything all right.