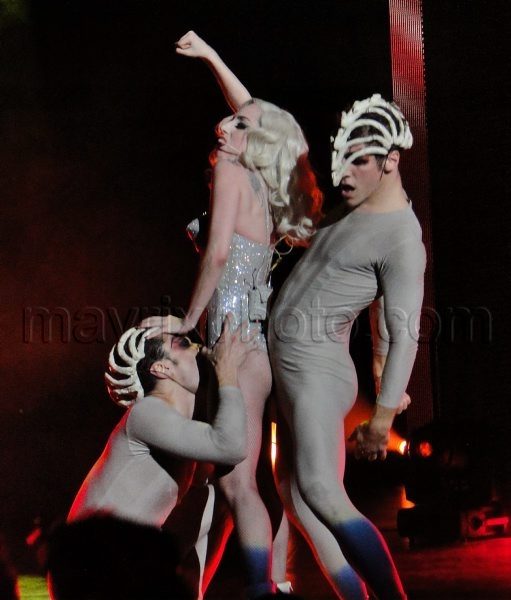 It's Lady Gaga!
Lady Gaga brought her Monster Ball to the Nokia Theater in Los Angeles.
In case you don't know, Lady Gaga is a true professional — she really puts 110% into all of her performances, big and small. Last night was no exception, either. She changed outfits eight times!
If you want to see a real performance, the likes of which you've never seen before, hit up a Gaga concert. You won't be disappointed.