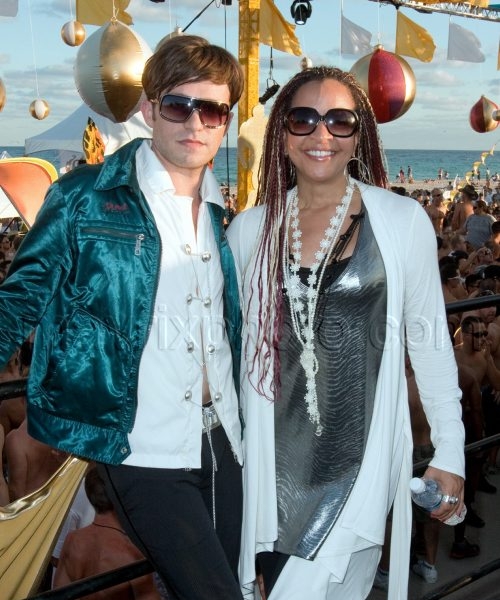 Jason Dottley and Debby Holiday Rock the White Party
Jason Dottley and Debby Holiday performed their new smash single, Party Round the World, for thousands of fans at the White Party in Miami last night. By all accounts, the duo absolutely killed their performance, which isn't surprising — those two are total pros.
How freaking awesome does Debby look? Sister WORKED THAT METALLIC NUMBER OUT! She gets three snaps in a Z formation for that getup, and Jason was no slouch, either. I hope they come to Pittsburgh soon, because I'll be in the front row holding a giant "Hit Play, Take Me Away (to your bedroom Jason!)" sign.