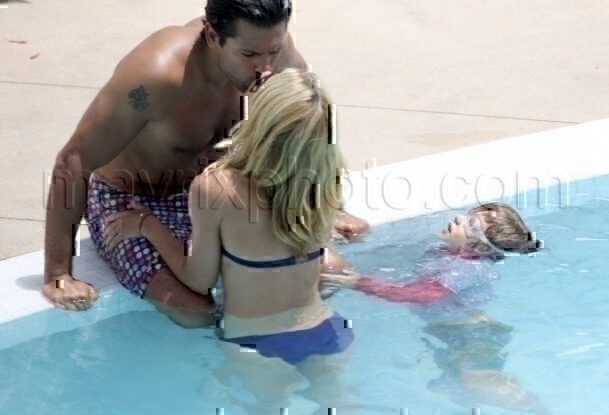 Kelly Ripa and Family at the Fontainebleau Miami Beach
As I told you earlier, Kelly Ripa, Mark Consuelos and their three kids are in Miami this week while Kelly films her show on location. The family spent a day at The Fontainebleau Miami Beach's pool on Sunday…that place looks pretty swanky, doesn't it?
I'm not sure who got the better deal out of their marriage: Mark or Kelly. Both are pretty hot (especially Kelly, for having three kids).