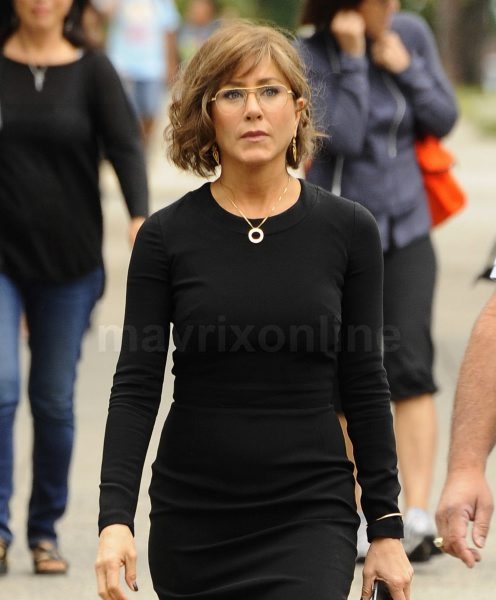 Jennifer Aniston & Imogen Poots On Set in NYC
Actress Jennifer Aniston and rising British star Imogen Poots were spotted on set in Manhattan filming scenes for their upcoming comedy film, "Squirrels To The Nuts."
44 year old Aniston sported a short shaggy wig with two different wardrobe outfits. Her casual look consisted of a grey top with crop jeans and tan high heels by contrast she was also seen in a black figure flattering dress with glasses and jewelry.
24 year old Poots, who portrays a prostitute-turned-actress was seen wearing a black top with black jeans and sneakers. Imogen was recently cast as the lead female character in the film after Brie Larson left the project.
The film also stars Owen Wilson, Kathryn Hahn, Jason Schawrtzman, Cybill Shepherd and its slated for a 2014 release.