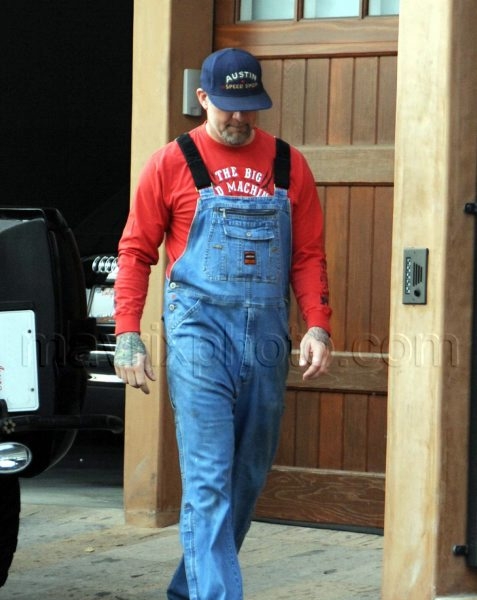 Jesse James Goes Out In Public
With all the drama that's surrounding Jesse James right now, you'd think he'd stay inside and chill on the couch for a few weeks. There's nothing that a marathon of The Price Is Right, The People's Court and Maury can't fix — except maybe Sandra Bullock's anger.
Anyway, our cameras spotted Jesse James as he was leaving his home this morning. He looked like he was dressed for work, wearing a pair of denim dungarees and baseball cap. While reports are that his wife, Sandra Bullock, has left the marital home following an alleged affair between James and Michelle Bombshell McGee, it appears that one member of the family is safely back home with the biker: his dog, Cinnabun (who had gone missing the other day, for the second time in just a few weeks).