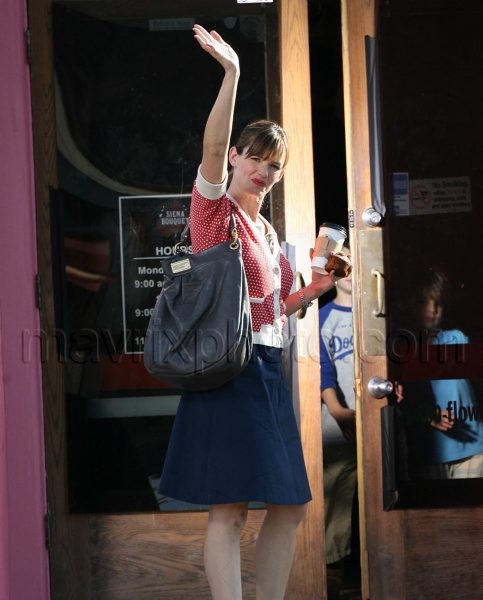 Jennifer Garner Films Valentine's Day
The other day, I wrote about Ashton Kutcher working on his new movie, Valentine's Day. I guess I should have done a little more research, because I had no idea that Jennifer Garner was on board with the film. What was she thinking?! With Ashton?! It worked for Cameron Diaz in What Happens in Vegas (yeah, I saw it. Through Redbox, so it was only $1. Don't judge!), but I don't know that Ashton and Jennifer are as good of a pair.
I LOVE Jennifer, and I like her in more dramatic roles. But, if she's really wants to go the RomCom route, she should at least sign on to a movie with Bradley Cooper or Mark Ruffalo in it — you know, the classy love interest types. And, as I said before, that wardrobe stylist should be fired. What's with the 1940s WWII nurse-on-her-day-off getup? Helen Keller could pick out better outfits than the two we've seen so far!