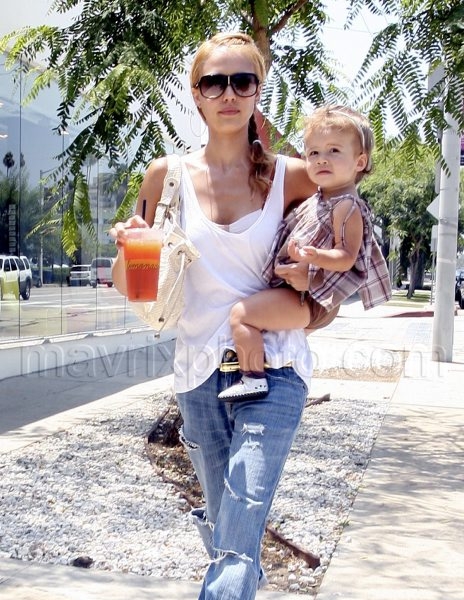 Jessica Alba Hangs Out With Honor
Jessica Alba took her daugther, Honor, on a girl's day out yesterday. While out enjoying the beautiful weather Los Angeles had yesterday (FYI – I was stuck with rain and thuderstorms, like most of the east coast), the two stopped to get some lemonade.
How much longer until that kid starts walking? She's almost as big as Jessica at this point!