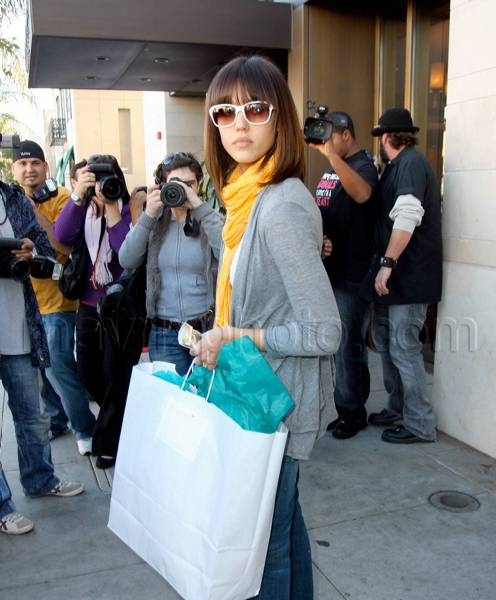 Jessica Alba's New Hairdo
Jessica Alba, the world's cheeriest person, debuted a new hairdo yesterday in Los Angeles.
She can have the cutest haircut on earth and it wouldn't matter…she'll always be grouchy. I'm beginning to think that there's a reason we never see pictures of her out with other celebrities having fun: nobody can stand to be around her! At least, that's my working theory anyway.
Seriously, the only person who is ever photographed with her is Cash Warren (besides her actual family members, and I'm pretty sure they're obligated to tolerate her). And to be frank, Cash isn't topping my list of Cool People I Want to Hang Around With in 2009.
Lots of bloggers think that their relationship is doomed, but I sit on the other end of the spectrum. I think they're absolutely perfect for each other. They probably both enjoy quiet nights in, where they watch Netflix DVDs and have frown-a-thons. A match made in heaven!