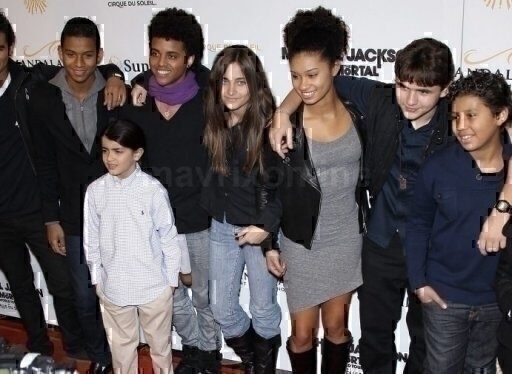 Michael Jackson's Children On Hand At The Launch Of The Immortal World Tour
Although the world continues to morn the untimely passing of the great Michael Jackson, his children continue his legacy, being on hand for the launch of "The Immortal World Tour" as it kicks off at the Mandalay Bay Hotel & Casino in Las Vegas.
Prince, Paris & the child affectionately known as Blanket Jackson came together in solidarity to pay tribute to their father now that Dr. Conrad Murray as been convicted and sentenced to four years in jail.
They attended the show with extended family including their uncle Tito who was on hand to support his brother's children saying:
My brother – I don't know if people know this about Michael, but my brother actually lived and loved what he did.
It seems that people, including Paris, Prince & Blanket Jackson, know what Michael was capable of and what he gave of himself in order to entertain his legions of fans across the globe.