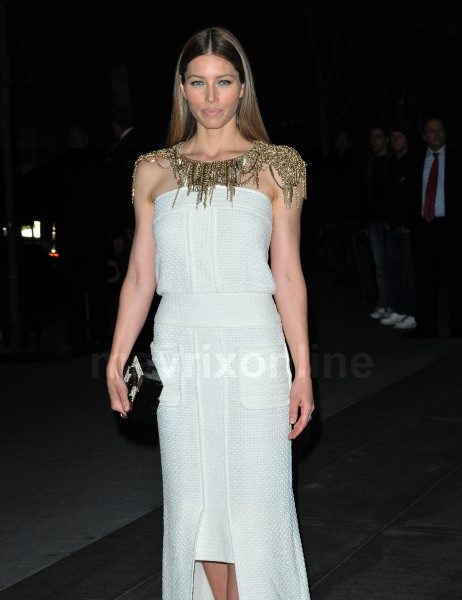 Jessica Biel at Tilda Swinton's Tribute at MoMA on her 53rd Birthday
Jessica Biel wears a lovely white strapless dress with a gold ornate necklace, black purse and gold high heels as she arrives at the Museum of Modern Art 2013 Film benefit which was holding a Tribute for British actress Tilda Swinton.
Tilda Swinton, who was celebrating her 53rd birthday, was seen arriving at MoMA while wearing a grey jacket matched with white pants. Also in attendance was English actor Ralph Fiennes who was there to support his fellow colleague.