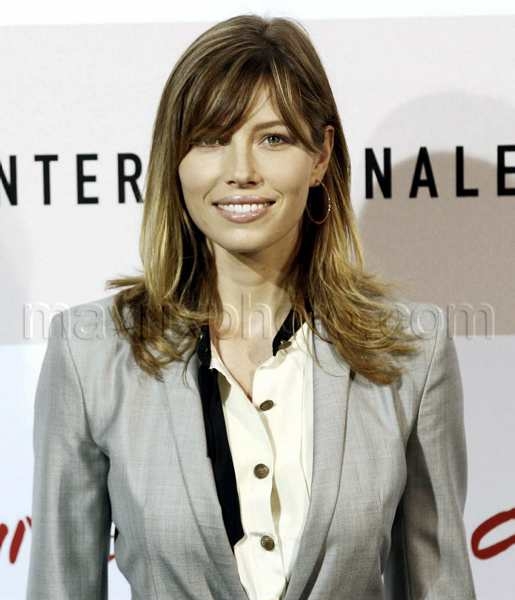 Jessica Biel in a Suit
Jessica Biel was in Rome last night for the Easy Virtue photocall at the Rome Film Festival, and yes, she really did wear that suit. It's not something I've come to expect from such a Hollywood starlet. Where's the cleavage? Why are her legs covered up?
I wonder if this suit was her first choice, or if she had originally planned to wear a slinky, sexy dress. Maybe while she was on her way to the event, she spilled wine all over herself and had to change last minute. She probably paid the first middle aged career woman on the street that she saw $100 to hand over her Talbot's suit (circa 1992). She remove the shoulder pads and viola! Red carpet ready.
At least, that's what I hope happened. I can't think of any other reason she'd wear that to an event.