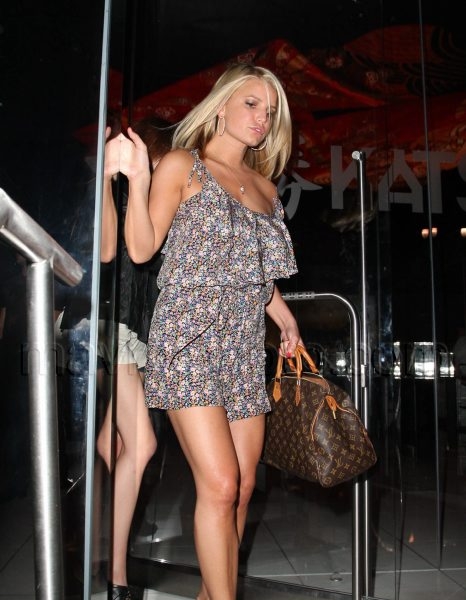 Jessica Simpson Has A Girl's Night Out
Jessica Simpson, who is fresh out of her relationship with Tony Romo, went out to dinner with Ashlee and Ken Paves, her hairdresser. I know Ken isn't technically a girl, but he handles her weave and it's close enough. Only the people you trust the most should be allowed to mess with your hair…trust me on this.
Anyway, Jess looks like she's holding up pretty well. I always thought she was too good for that Romo character anyway!