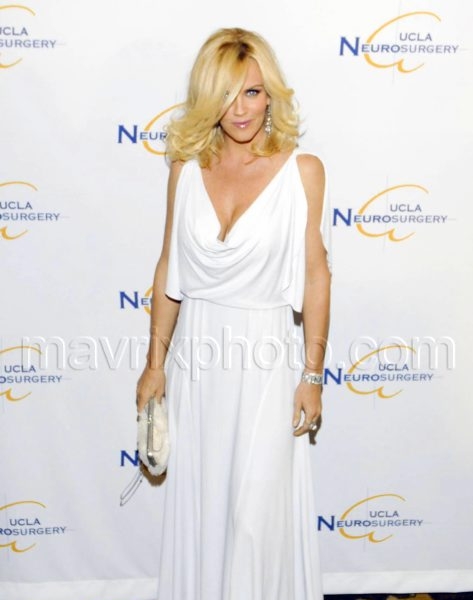 Jim Carrey is a Visionary, Jenny McCarthy is a Vision
Jim Carrey was honored at the UCLA Neurosurgery Visionary Ball last night, although I can't tell you what for. I didn't realize the neurosurgeons and comedians ran in the same circles, but I mostly hang out with boozehounds and lawyers, so what do I know?
Of course, the star of the show was Jenny McCarthy. JENNY! Can you believe this woman is a 36-year-old mother? She looks better than she did during her Singled Out days. Good for her, and good for Jim for catching her. They're probably one of my favorite couples in Hollywood (I mean, how could they NOT be?).