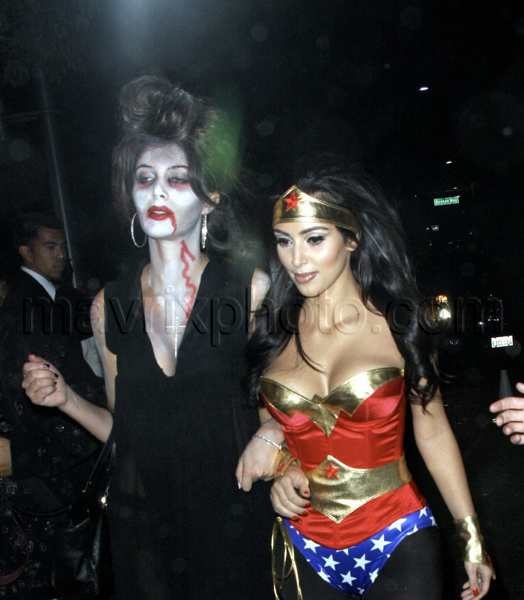 Who Knew Kim Kardashian and Brittny Gastineau Were Friends?
Sorry for the posting delay on this…the Halloween weekend nearly killed me. Anyway, I've got lots to cover today—so let's get started, shall we?
First of all, who knew that Brittny Gastineau and Kim Kardashian were friends? The two went out together for Halloween, with Kim dressed as Wonder Woman and Brittny rocking a zombie suit. What's with the sudden comeback of Wonder Woman as a Halloween costume? Half of the girls I know went dressed as Wonder Woman this year. At least Brittny deserves some credit for being original(ish).