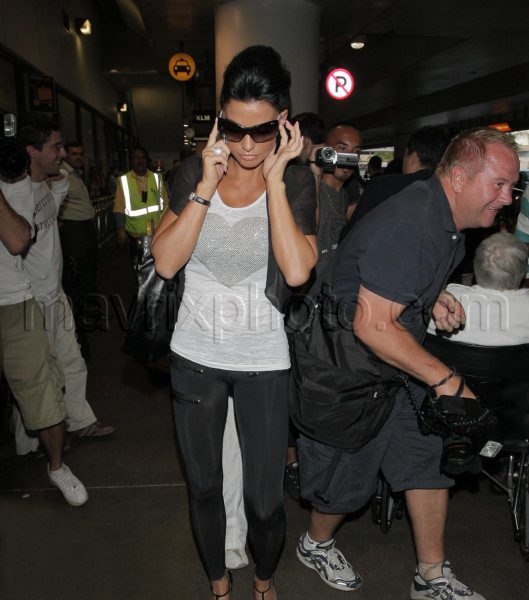 Jordan Flies Solo to LAX
The recently-single Jordan left the kids with the ex and made it into LAX solo yesterday, and sisterfriend was carrying her own bags! Doesn't she have "people" who can do that for her?
Jordan seems to subscribe to the "the best revenge is looking good" school of Hollywood, because she got off of the plane looking gorgeous…wonder if Peter misses her yet?