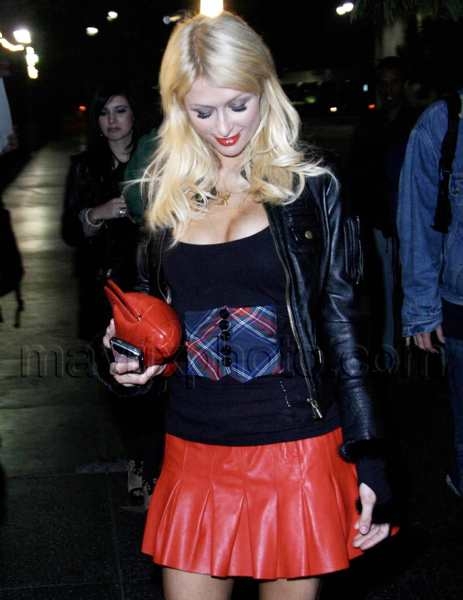 Looks Like Paris Hilton Got a New Bra
Paris Hilton hit the LA club scene last night looking like she just stepped out of a Wonderbra advertisement. I mean, where did those things come from? Last I checked (and, surprisingly, I check fairly often), she hardly had anything going on in the boobage area.
Remember when she was with Benji and she was dressing conservatively? Yeah. I'm glad to see those days are gone. I was missing the scandalous Paris I grew to love so much.