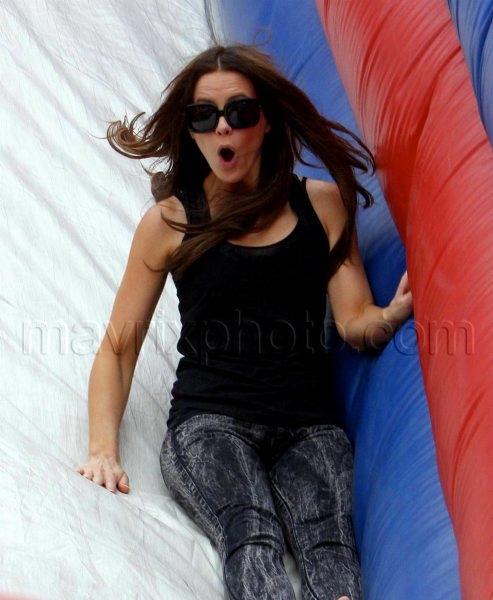 Kate Beckinsale Rocks Some Acid Wash
Kate Beckinsale took her kid to a carnival in Los Angeles yesterday, and she really got into the spirit of the event. In addition to going down a giant inflatable slide, she got into Carnie character by throwing on some acid wash spandex jeans. Ah, how I love carnival workers (the smell like cotton candy and Megan's Law).
Anyway, I haven't even gotten to the most important part of this post: Len Wiseman!!! Earlier this month, I said that we needed more of him on the blog, and here he is. One of you (shout out to Joe!) hipped me to the fact that he's a director, not an actor — so shots of him are fairly hard to come by. Right now, he's my favorite Hollywood husband — Tori Spelling's piece has been moved to the #2 position.