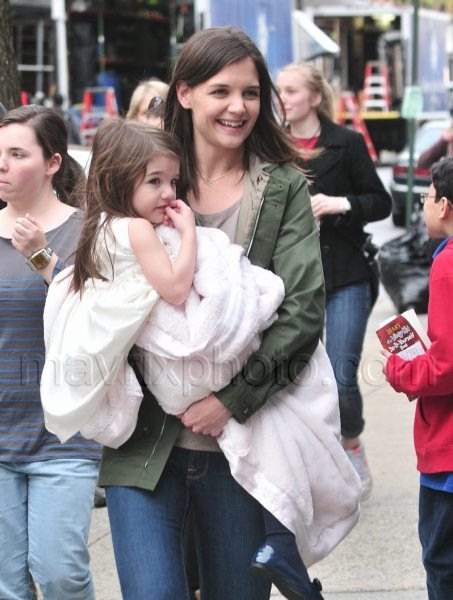 Katie Holmes on the Set of Son of No One
It's must have been take your daughter to work day yesterday, because Katie Holmes brought Suri with her to the set of her new film, Son of No One. That kid is really sprouting up — she looks like she's already ready for kindergarten!
Katie looked like she was having a great time on the job as she filmed a scene with Channing Tatum during the shoot in New York City.