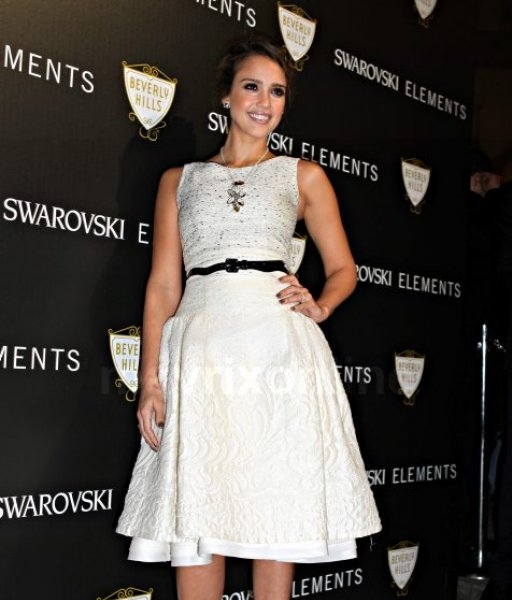 Jessica Alba & Jennifer Hudson Get Lit Up For The Rodeo Drive Holiday Lighting Ceremony
Actresses Jessica Alba and Jennifer Hudson were on hand at the Let it Sparkle Swarovski Elements and Rodeo Drive Holiday Lighting Ceremony in Beverly Hills.
Jessica gave birth to her second child in August and you can hardly tell she ever gave birth at all. She wore a winter white brocade dress with a matching silver overcoat and sparkly white and gold heels.
Likewise, Hudson wore a pink shift dress and white overcoat showing off her plentiful weight loss success, proving that with a plan and some dedication you can get down to whatever size you want.
Both women posed together with Alba's husband Cash Warren while walking the red carpet for the event before watching Rodeo Drive light up Beverly Hills with holiday magic!