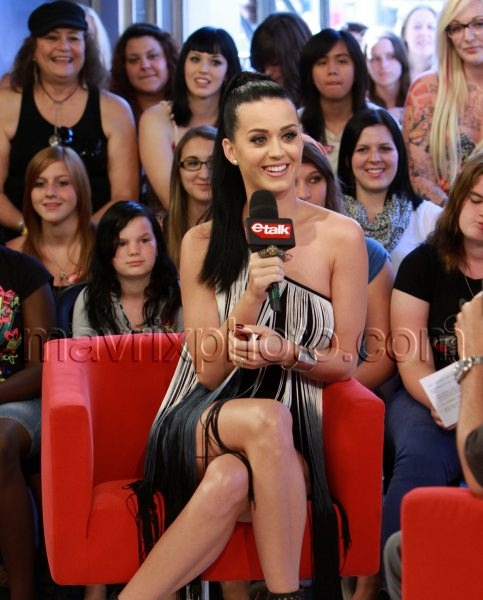 Katy ETALK
The beautiful Ms. Katy Perry sat down with ETALK's Ben Mulroney for a special edition of LIVE AT ETALK, ahead of her performance at the 2010 MUCHMUSIC VIDEO AWARDS which we can't wait to see!
Katy looked flawless and was flashing her sparkling engagement ring from husband-to-be, Russell Brand.
You can catch Katy on the  special ETALK episode which airs Saturday, June 19 at 5:30 p.m. ET on CTV.