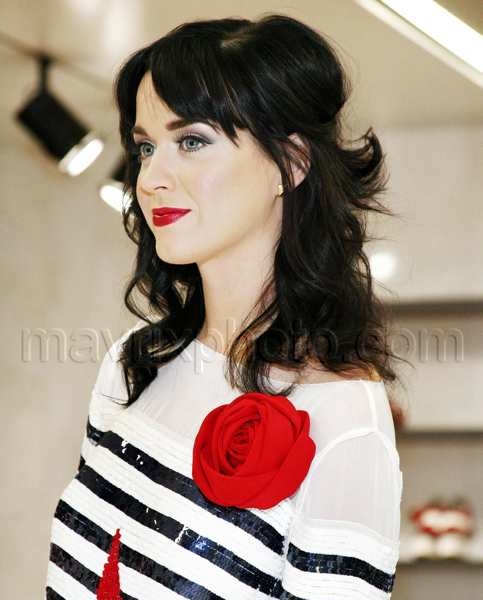 Katy Perry? Is That Really You?
Katy Perry is in Milan for fashion week, and yesterday she decided to hit up the Dolce and Gabbana showroom. Is it just me, or does she totally not look like herself in these photos? When I first saw the thumbnails, I thought for sure she was Dita Von Teese or Elvira's younger sister or something. Anything but Katy Perry.
I think she's taking her pinup girl throwback image a bit too far. I love the girl and everything, but she's no Bettie Page.