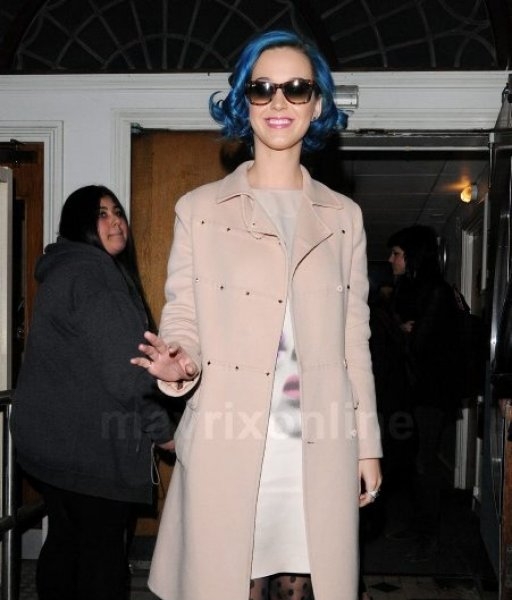 Katy Perry Is Polka Dotted Perfection Outside 'Love Lounge' At Radio 1 Studio In London
Single lady Katy Perry waves at cameras as she arrives at the Radio 1 Studio to record where she is set to debut her new single "Part Of Me" for "Live Lounge" in London.
The pop star looked lovely with her blue hair pinned in a fashionable bob while wearing black polka dotted tights, black flats a graphic print dress and a cream coat.
Katy's new single "Part Of Me" has been gaining a lot of buzz since she debuted it on the 2012 GRAMMYs, speculating that the song was about her ex, Russel Brand.
However, Perry says the song was written over 2 years ago, before she was married the Brand, going on to explain that industry insiders urged her to say it was written recently, alluding that it may be about Brand.
Additionally, Perry also performed a cover of Kanye West & Jay-Z's popular hip-hop single, "N*ggas In Paris."  However she adeptly sang a much more radio safe version, which replaced ninjas for the dreaded n-word.