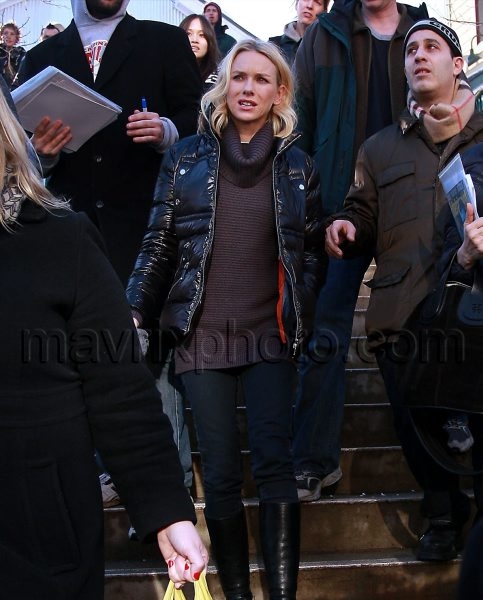 Naomi Watts Biker Display
Naomi Watts is in Park City, Utah for the Sundance Film Festival, and yesterday somebody put on quite a show for her. A biker decided to show off by flipping over his handlebars as she was walking down the steps of Main Street, and I think the look on her face about says it all.
In other news, LOVE her sweater. I like seeing celebs in their winter gear — it's always so warm in LA, we never get to see them in snow clothes!