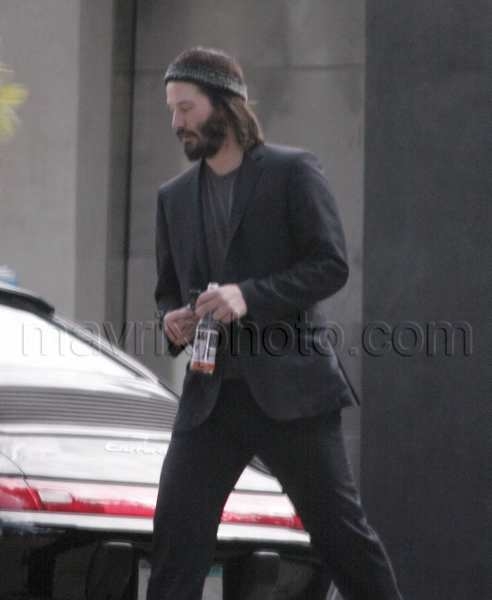 Keanu Reeves Gets to Keep His Money
Jurors involved in a $704,974 lawsuit against Keanu Reeves decided that he should be able to keep his money. A photographer named Alison Silva claimed that Keanu hit him with his car (the black Porsche pictured above), and he was unable to work as a result of his injuries.
Silva probably had everything right and was on the fast track to getting the better half of a million dollars (don't ask me where the uber-specific $704,974 number came from), except for one little thing: he was filmed climbing a fence to take pictures of Britney Spears—bad hand and all. The jurors were shown the tape and it was all over from there…the vote was unanimous and it took less than a day for them to deliberate.