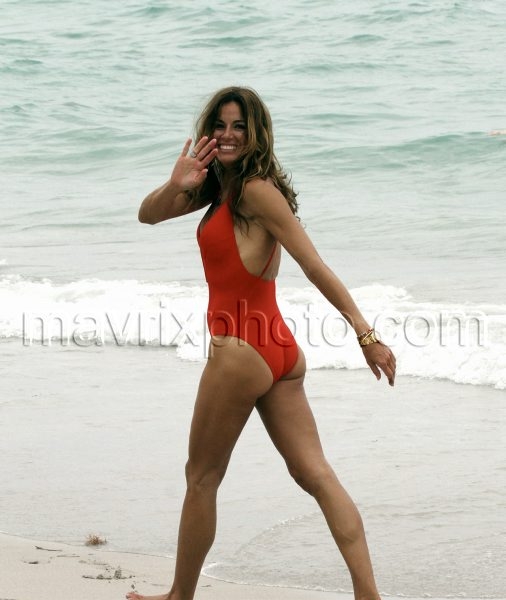 Kelly In Her Birthday Suit
We caught Kelly Bensimon in her birthday suit…… no not naked ….. her birthday bathing suit!
The Real Housewife who is also a model, designer and author was enjoying her special day with a pal on the beach in Miami today and is ready to kick up her heels tonight at SET nightclub.
Kelly, who could have given any of the Baywatch babes a run for their money in the thigh high one-piece, was super sweet…..even inviting the photographers out for a glass of Champagne to help her celebrate tonight!
Many happy returns Kelly!