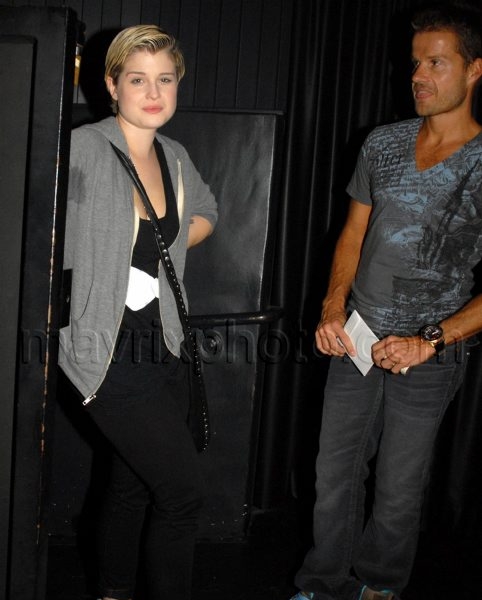 Kelly Osbourne at the DWTS Pre-Party at CoCo Deville
Kelly Osbourne hit up the Dancing with the Stars pre-party at CoCo Deville. Her friend was holding Ray LaMontagne's Trouble CD… maybe that's the first song she'll be dancing to? Regardless, she must be practicing a lot because it looks like sister friend lost a ton of weight. Kelly hasn't looked this hot in, well, ever. You go, girl! Work it out!
I'm probably going to catch a lot of heat for this, but I think the best reality competition show is So You Think You Can Dance? Kat Deeley hosts circles around everyone else (including you, Ryan Secrest), and that Mary judge lady is my favorite person on TV. Dancing with the Stars is a close second and I'm sure this season is going to be fantastic, but those kids on SYTYCD (worst acronym ever) are amazing.