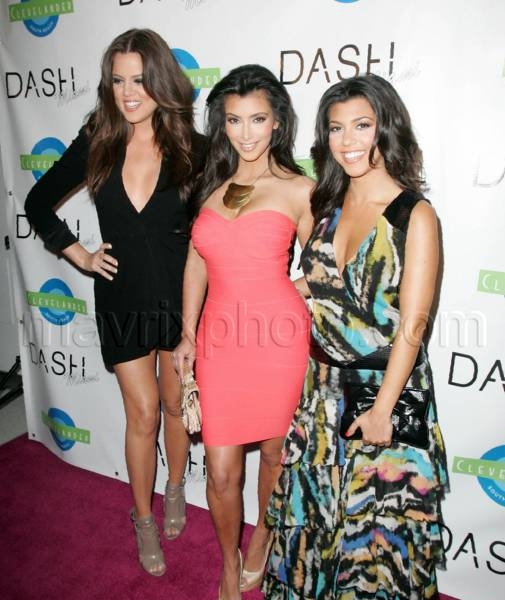 Khloe and Kourtney Take on Miami
Kim, Khloe and Kourtney Kardashian celebrated the launch of their new DASH store last night at The Clevelander South Beach in Miami Beach, as well as two of the sisters' new show: Khloe and Kourtney Take on Miami.
Both stores have been plagued by vandalism over the last week or so. As of yet, none of the vandals have been apprehended, but each store has security cameras that reportedly have the criminals on tape. That's pretty freaking scary! If I were those girls, I'd be rolling around with some pretty hefty bodyguards.
The ribbon cutting ceremony for the new DASH stor is tonight —- it'll be interesting to see if anything crazy happens!