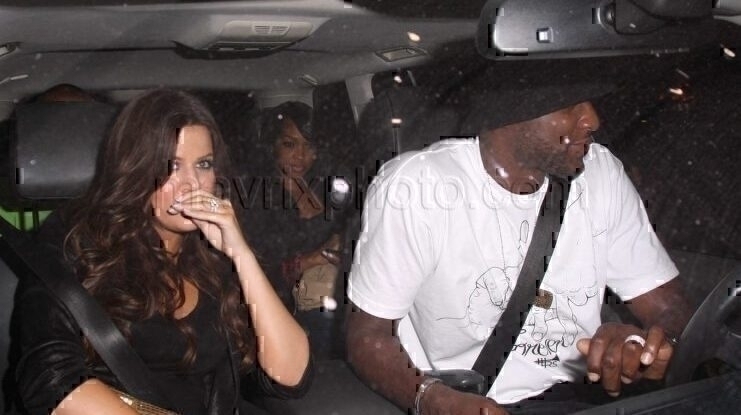 Khloe Kardashian and Larmar Odom at Mr. Chow
Khloe Kardashian, the not-pregnant (???) newlywed sister of Kim and Kourtney, brought her new husband out to Mr. Chow for a low key family dinner last night. HA! Everyone knows you only go to Mr. Chow when you want to be photographed. I mean, she might as well have had lunch at The Ivy.
Because "discretion" and isn't a word the Kardashians know the meaning of, Khloe kept her hand over her mouth as she ran to the car — presumably to give the photogs a good look at her wedding ring. We've already seen it, honey! Maybe you should stop trying to work the media and spend more time trying to work on your marriage — since the two of you have only known each other for a month, I'm sure you have a lot of catching up to do!