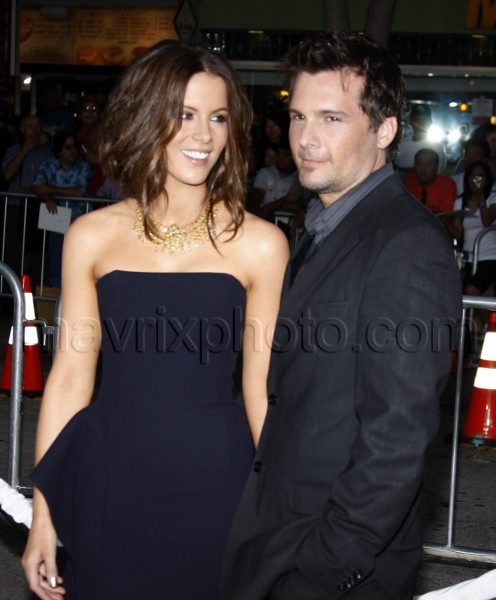 Snaps from the LA Premiere of Whiteout
Last night was the LA premiere of Whiteout at the Mann Village Theatre, and Kate Beckinsale decided to really dress up for the occasion. As a stingray. That dress would have been awesome if it weren't for those extra flaps of fabric around her hips, but whatev. Kate is one of those girls that could shave her head and still be drop dead gorgeous.
And then there's Len Wiseman. Lenny! Where'd you come from? You're like a breath of fresh hotness on the red carpet! He needs to be cast in more stuff, because we need more of him on the Mavrix blog. He kind of looks like Eric Bana from The Time Traveler's Wife, but cuter. Kate knows it, too. I'm familiar with that kind of side-eye, and it usually leads to an empty bottle of vodka and rug burn.