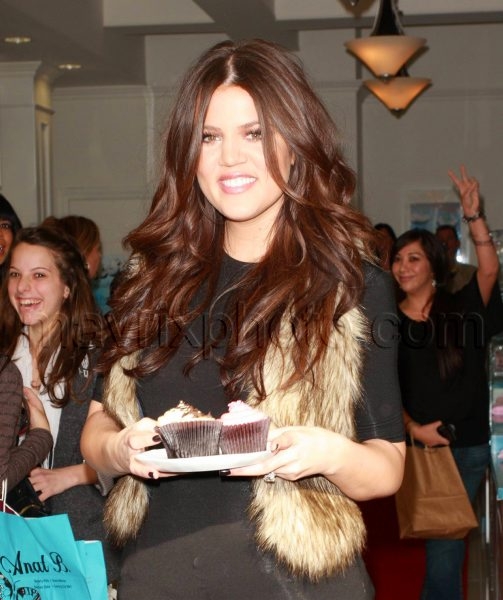 Khloe Kardashian Dishes Out Some Cupcakes
New auntie Khloe Kardashian served a ton of cupcakes to excited fans today at the Famous Cupcakes store in Beverly Hills. It looks like she changed her hair color, too — LOVE the light brown!
You know, she's been looking uber hot lately. I don't know if it's the weight loss or the marriage or what, but she really looks fantastic. Whatever she's doing, she should totally keep it up!