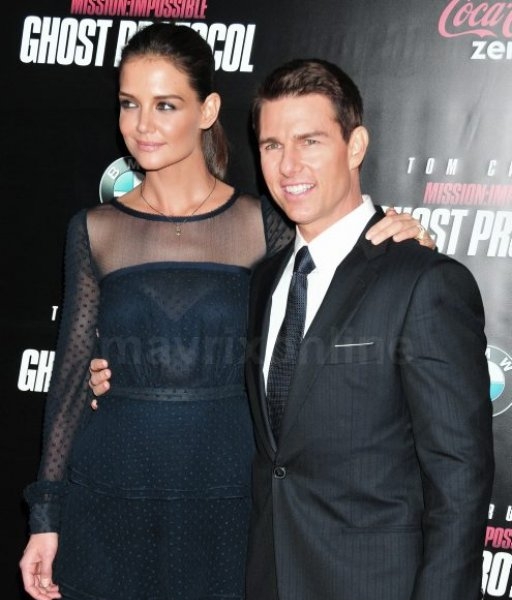 Katie Holmes Is A Navy Wonder At Mission Impossible: Ghost Protocol With Tom Cruise
Tom Cruise and his beautiful wife Katie Holmes were the perfect picture of perfection while in New York for the premiere of Tom's latest film Mission Impossible: Ghost Protocol at the Ziegfeld Theater.
Katie looked perfect polished and poised in a darling navy cocktail dress which she wore with opaque black tights, black satin pumps and minimal jewelry.
Additionally, Katie hit a home run with her makeup, which was flattering and complemented both her complexion and the color of the dress. Her face was natural without being naked and had a beautiful, radiant sheen to it.
Like Katie's makeup, Tom also complemented her dress wearing a similar color suit but it's their smiles and affection towards one another that really make them so wonderful together.